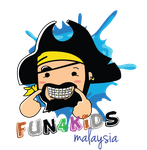 Are your children spending so much time online and are losing touch with the world?
Are your children getting lazy to move around being too comfortable sitting in front of the screen?
We have solution for you! Read on...
Many kids are learning at home right now, and hands-on activities are especially important to keep them continuously engaged and learning. Hence, our Mission to Mars programs are giving kids an opportunity to feel what it's like to be part of a space crew in a fun learning journey!

Through this adventurous MISSION TO MARS 1.0 & 2.0 workshops, learners will be:
engaged in a special space mission

immersed in the amazing work of the Space Agency such as NASA

enhanced in STEM literacy

inspired with more STEM related careers
Find out what we will be exploring in each Mission below:
Mission to Mars 1.0
This program brings together a team of curious little ones on a mission to Mars to perform some science activities together. If your child is the adventurous type, join our Space Crew Today!
Can you find Orion the Hunter?
To understand the importance of stars and constellations before and now

To identify different constellations
How do astronauts breathe?
To understand the importance of a spacesuit for an astronaut

To identify some physical training that astronauts undergo

To make a lung model that represents the astronauts when in space
How will we land on Mars?
To understand how do objects land on Mars

To identify different landers launched to Mars

To create a lander using engineering and creativity designs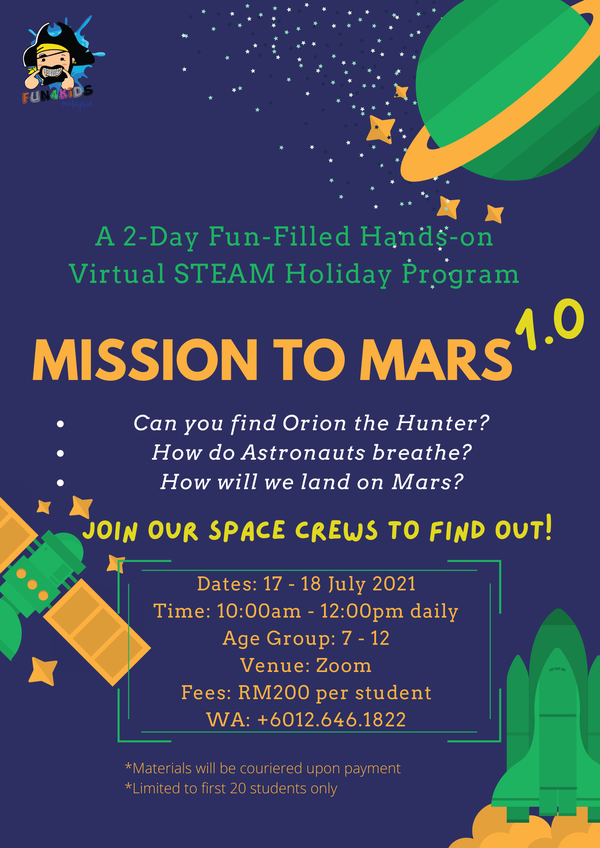 Mission to Mars 2.0
If you miss the chance to join our pioneer team, or can't get enough of the first mission, you can consider joining our next crew on the next mission but this time, we will be learning and experimenting different technology in Mars.
What does a Mars rover do?
Understand the purpose of a Mars rover

Understand how does Mars rover work

Create a rover using engineering designs
Is a space elevator possible?
Understand what is a space elevator

Create an elevator using hydraulic designs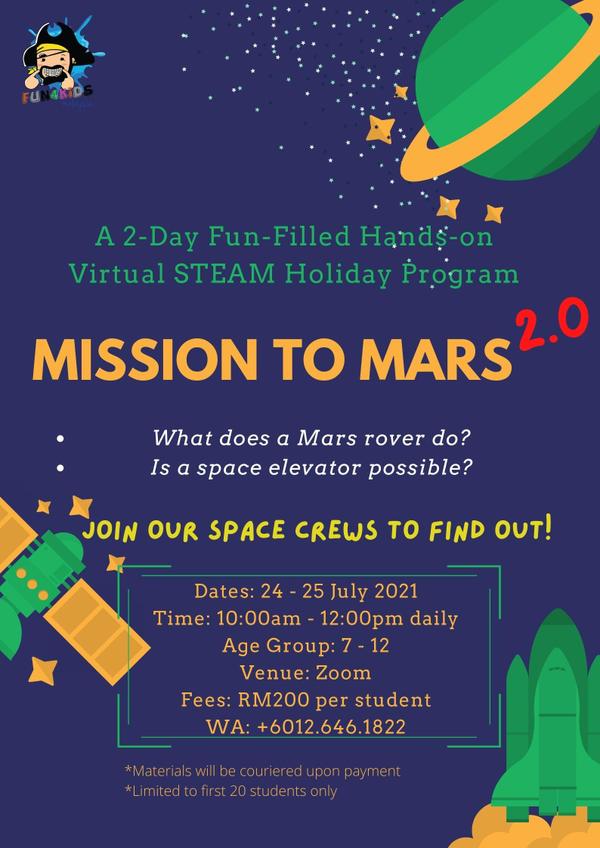 Come and explore our favourite experiments, engineering challenges and demonstrations with these fun hands-on Space themed activities!
Materials are provided with most activities up to 2 hours daily, and the STEM learning is limitless!